About Me
Hi! My name is Jen and I am a snorkel guide on ABC Snorkel Charters which is a tour boat that runs from Port Douglas out to the Great Barrier Reef.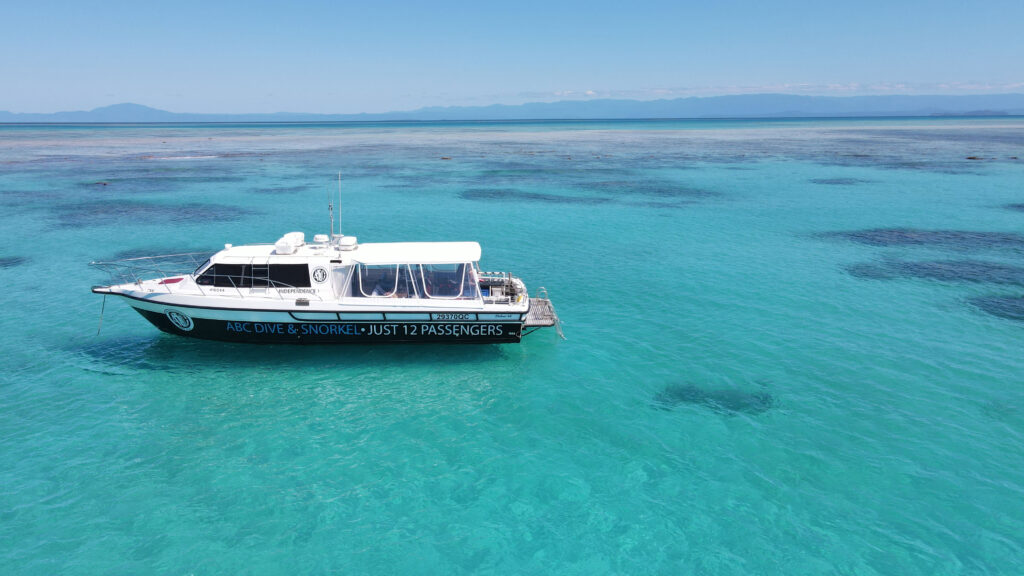 I graduated University with a Bachelor of Science majoring in Zoology and Ecology. I always loved the ocean and have always been passionate about teaching others about conservation and the importance of these unique ecosystems. Getting this job after graduation is was a dream come true for me.
My Job
My job is maybe one of the coolest on the planet. Being able to show and teach so many wonderful people about the Great Barrier Reef is very rewarding, and being able to immerse myself in the gorgeous ocean everyday is absolutely incredible!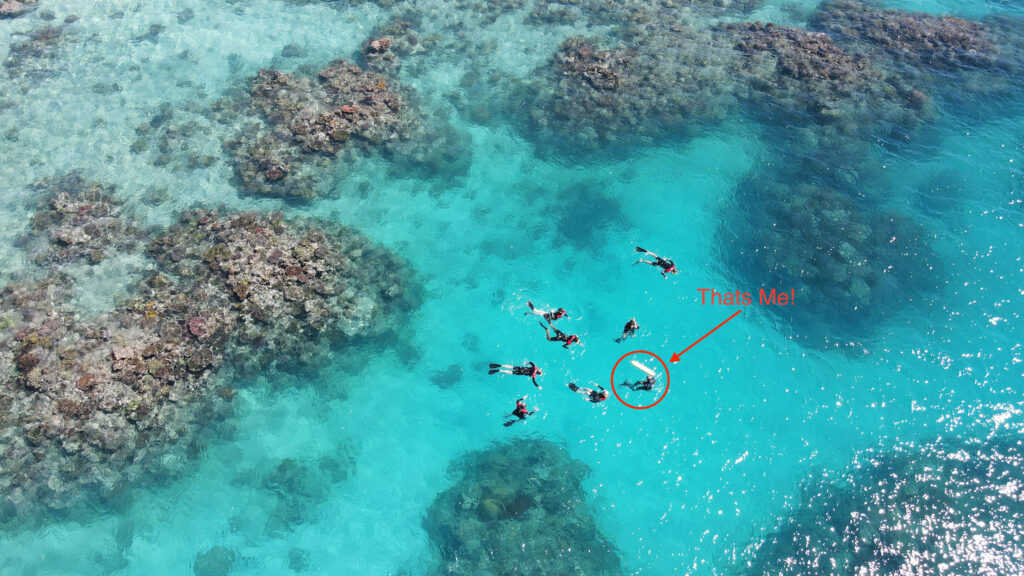 We have a saying on the boat, "If you go out 7 days a weeks, every day you will see something different". What I personally love about the Great Barrier Reef is that the closer you look, the more you see. The big beautiful parrotfish and surgeonfish are very cool to see, but I love getting close to the reef, and seeing the tiny triggerfish, filefish and gobies.
My favourite fish in the Great Barrier Reef is the Blue-Green Chromis. I love these fish because they are a small inconspicuous looking fish, rather drab and boring looking, UNTIL, the sun reflects off their scales, and they glow these gorgeous, neon blues and aquas that are just delightful! I like to call them Disco Fish, as a large school of them flickers like the lights at a disco.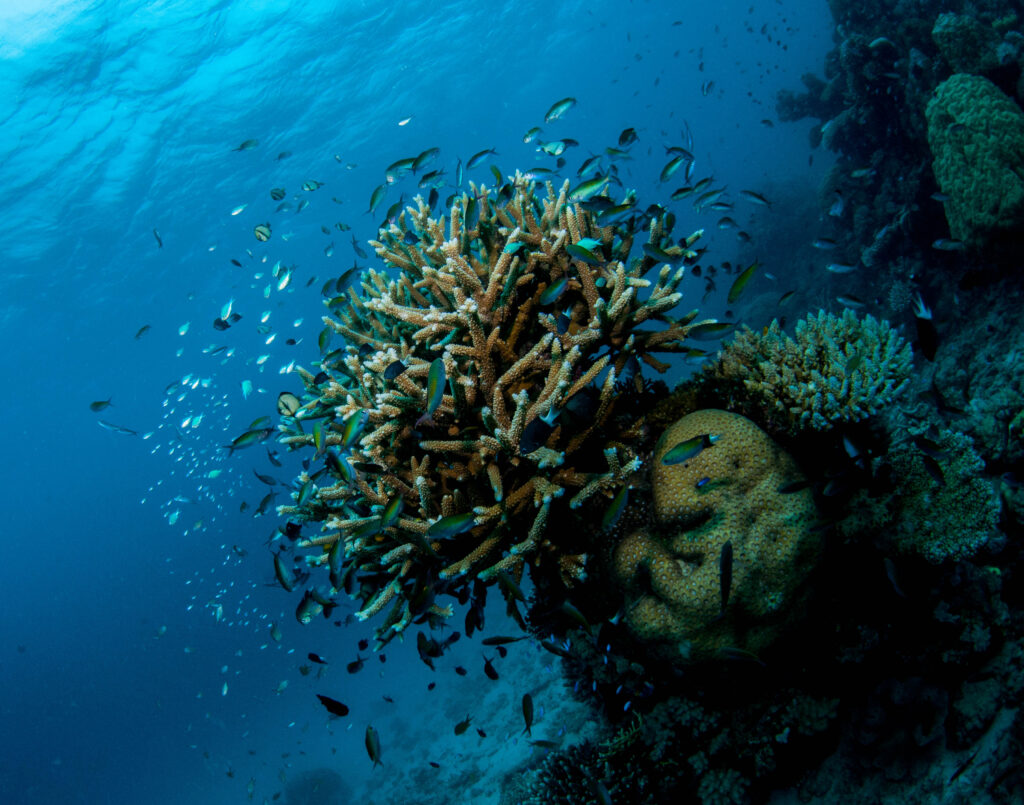 My Gear
Personally, I love using a clear, single lens mask for snorkelling, I think it gives you such a sense of freedom and weightlessness, and the Cressi Z1 Dive Mask that I use has an awesome field of view, and a nice low volume so that when I dive down its easy to reduce the pressure in it. I always pair it with a Cressi Alpha Dry Snorkel too, so that after I return form a dive I don't need to worry about having water in it.
I also love my medium length Cressi Free Frog Fins. They are perfect for snorkelling and diving down, while still being short enough that I don't worry about bumping my customers with them. The length is also great for travel, as they aren't crazy long and cumbersome. The super soft foot pocket is a necessity for a long day of swimming, I never get blisters in these!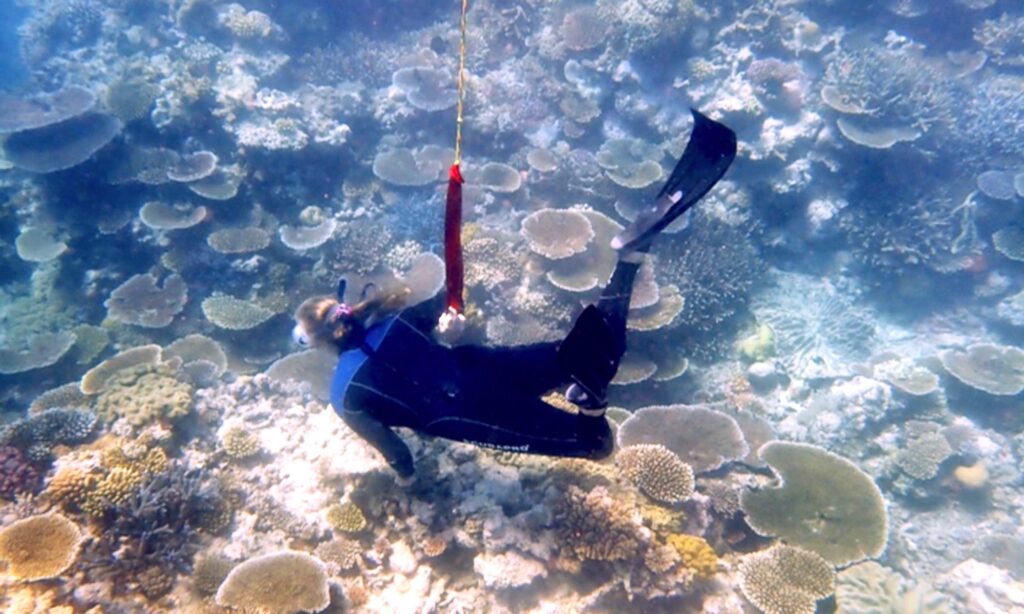 A customer took this photo of me with their phone in a OceanSports Waterproof Case! I was super surprised with how graceful I looked and really impressed with how great it came out.