Ikelite 4080.06 Wide Angle Ball Arm for Quick Release Handle
Product Details
This is a great choice to mount almost any strobe or video light to an Ikelite quick release handle. The two-segment arm is easily adjustable on the fly and perfectly suited to any shooting scenario from macro close-up to super wide-angle.
Ikelite's 1-inch ball components feature a groove and O-ring to prevent slippage for improved holding power with less force. While underwater, clamps may be finger-tightened to keep lighting in place yet allow repositioning without loosening the clamp. All parts are hard coat type III anodized for a long-lasting, scratch-resistant finish. Ikelite 1-inch ball components are compatible with most 1-inch arm system components from Aquatica TLC, Ultralight, Sea&Sea, INON, Nauticam, and others.
The slotted arm sections provide opportunities to attach a top cable grip or to mount an additional lightweight accessory almost anywhere along the length of an arm by adding a Sliding Ball Mount.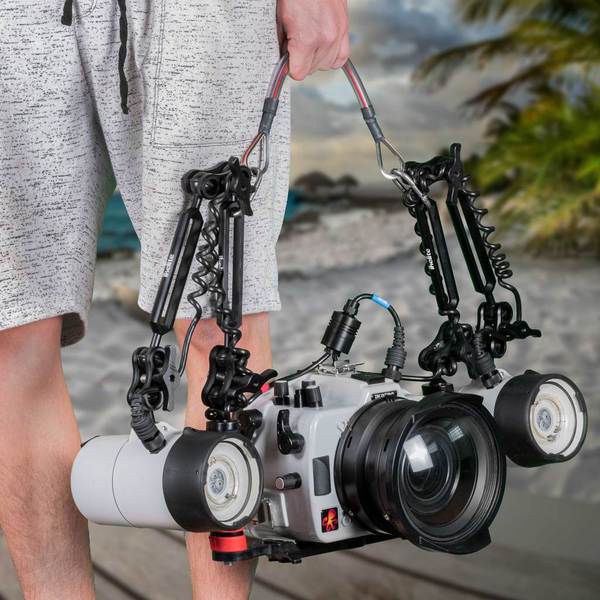 In the Box